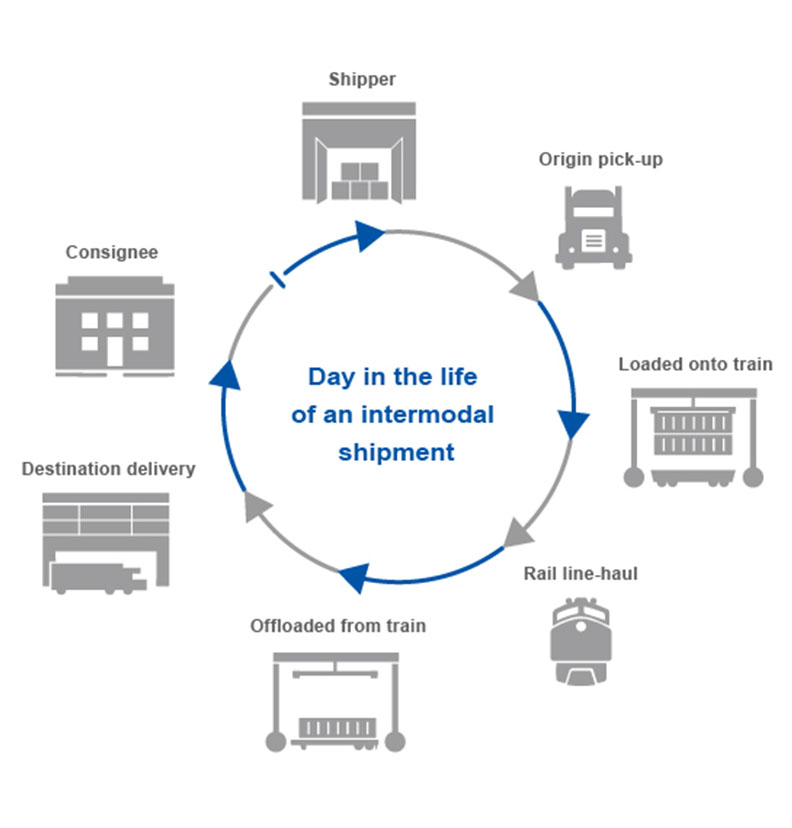 Intermodal; Intermodal 101
What is intermodal?
Intermodal freight transportation, or multi-modal shipping, is the use of two or more modes of transport for the continuous movement of freight from origin to destination. It is about utilizing the best, most efficient mode for each freight move, in an effort to achieve transportation optimization. Incorporating intermodal rail into your transportation mix results in cost-savings, lowered carbon emissions and is an important part of building an optimized supply chain.
How is intermodal rail different than trucking?
To a BCO, domestic intermodal rail isn't that different than moving freight over-the-road. Shippers don't need to be on a rail-served site, since freight is trucked to and from an intermodal rail ramp. Palletized, properly blocked and braced product is loaded onto a trailer or container and lifted from truck to train. At destination, it is then lifted back onto a truck where it is drayed to its final destination. FEC offer in-house drayage services as part of its truck-rail solution. Domiciled-at-rail and partner facilities provide first and last mile pick up and delivery in Florida and in key markets across the Southeast.