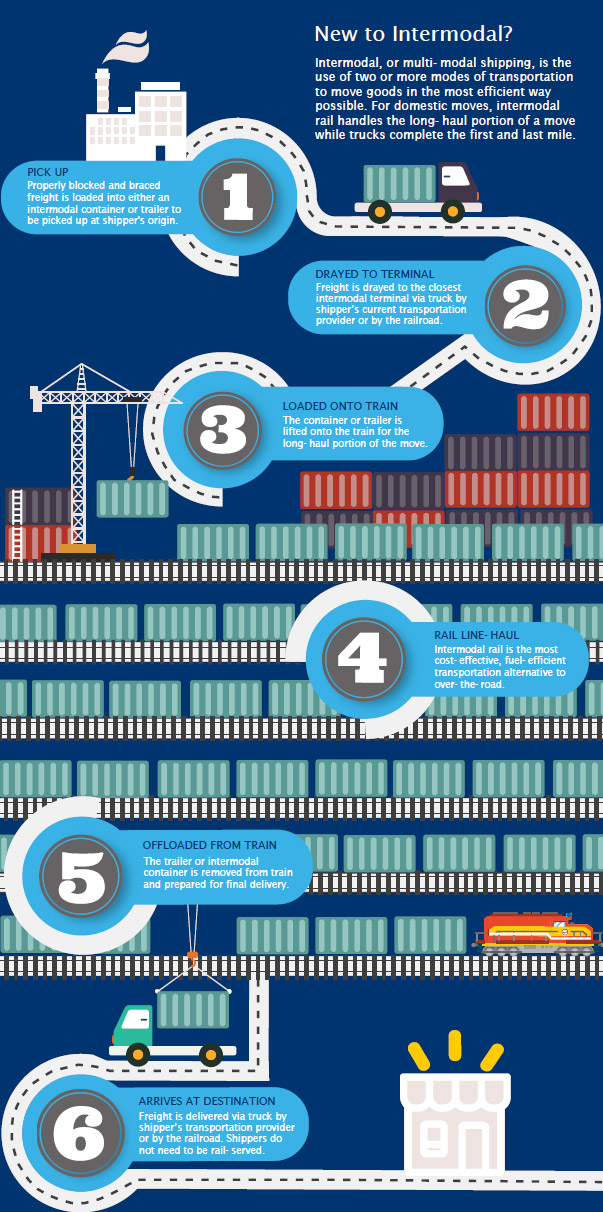 Intermodal ; Domestic Freight
Converting your over-the-road freight to intermodal rail offers many benefits, including access to alternative capacity, overall cost reductions and increased sustainability of your supply chain.
Domestic intermodal rail is sold primarily through a channel partner (motor carrier, IMC, freight broker) who manages the entire move for the beneficial cargo owner (BCO). However, unlike most Class I railroads, Florida East Coast Railway sells its ramp-to-ramp and door-to-door intermodal services directly to BCOs.
When intermodal rail isn't a good fit, our in-house regional trucking carrier, Raven Transport, provides line-haul, heavy haul and tanker transportation services, as well as plant logistics, for the Southeast, Mid-Atlantic, Mid-West and Northeast, with operating authority to service all 48 contiguous states.
We operate multiple daily train departures, operating 7 days-a-week. Door-to-door intermodal and carload solutions.
We provide reliable, efficient, cost-effective service to key markets
Overnight service to / from Jacksonville.
Offering flexible service to South Florida markets through multiple daily train departures)
We connect South Florida ports with Central Florida
Overnight service for speed to market
Superior service to all truck routing
Seamless, express service between Atlanta / Charlotte and South Florida
Second morning intermodal rail service between Atlanta or Charlotte, and Fort Lauderdale, and Miami
Ramp-to-ramp, and ramp-to-door rates available in our XFEU equipment
Gateway to Florida from the mid-South
Convenient late gate cut-off for shipments
Lower cost solution
Currently handling time-sensitive loads